Decorating with Architectural Salvage Pieces
Decorating with Architectural Salvage Pieces is a simple way to bring something old with a bit of historic charm into your home.
Latest from OSH!
Welcome to our Lifestyle of Love hop! Every other month, I come together with a few of my blogging friends to bring you a creative way to decorate the homes that we love and bring us joy.
Cindy from County Road 407 organizes this fun group for us. Be sure to stop by to give her gorgeous blog a visit.
Architectural Salvage Pieces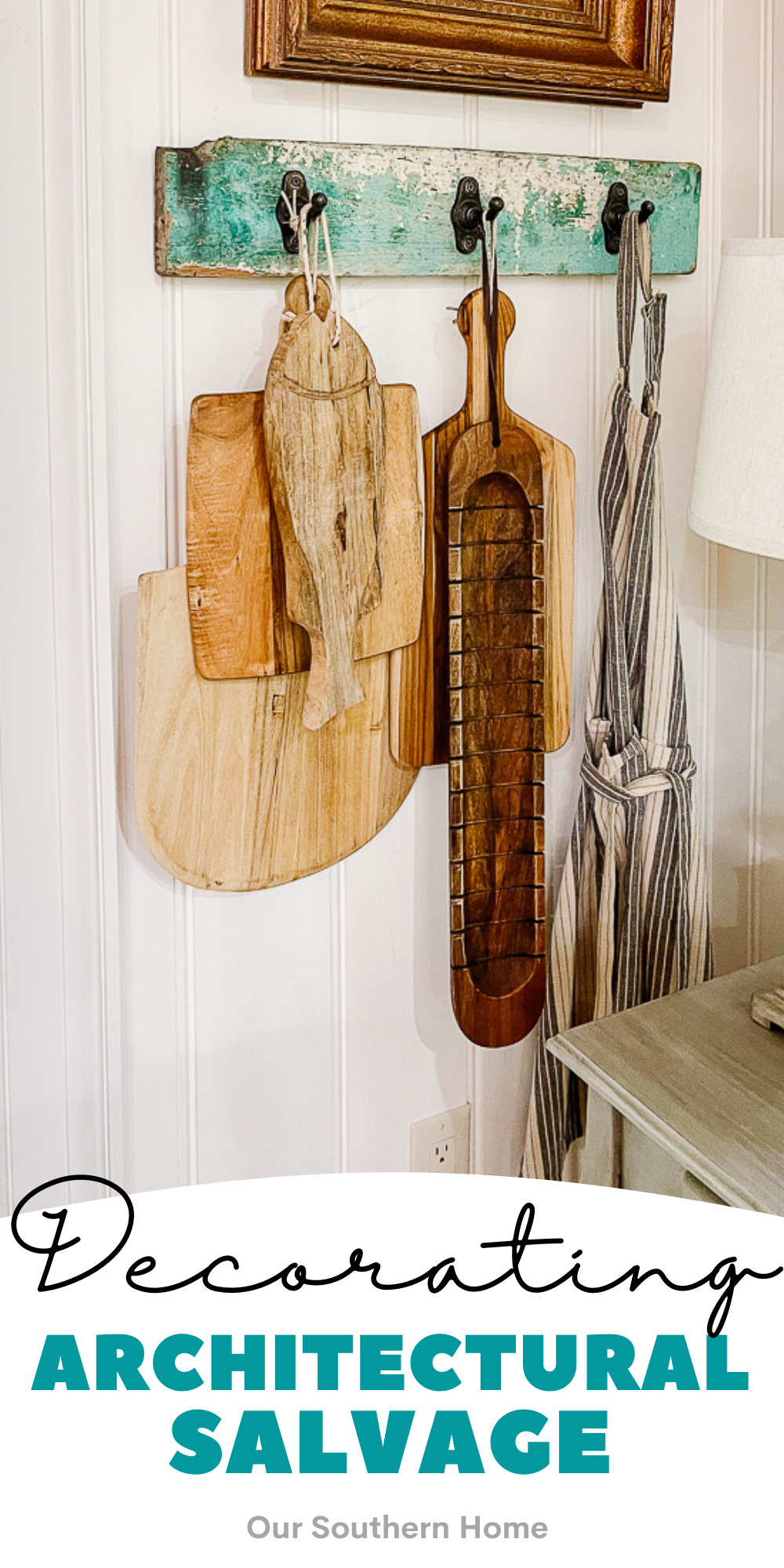 I love this month's theme. Architectual salvage is a bit unique and can be so creative with DIY ideas. I'm going to share a sprinkling of them with you today that we have used in our home.
If you are stopping by from Debra at Common Ground, welcome! Debra has lovely vintage French Cottage stye.
Architectural salvage come in many shapes and sizes. It can be as simple as adding it to your decor or using it to create something fabulous like a showstopping headboard or mirror for your home.
You'll find many ideas to inspire with this fun tour.
With the rise in popularity of vintage decor these days, you'll find many opportunites for purchasing new items that scream of fabulous archtectual salvage like from shops HERE and HERE.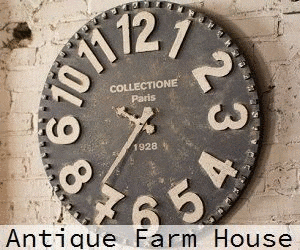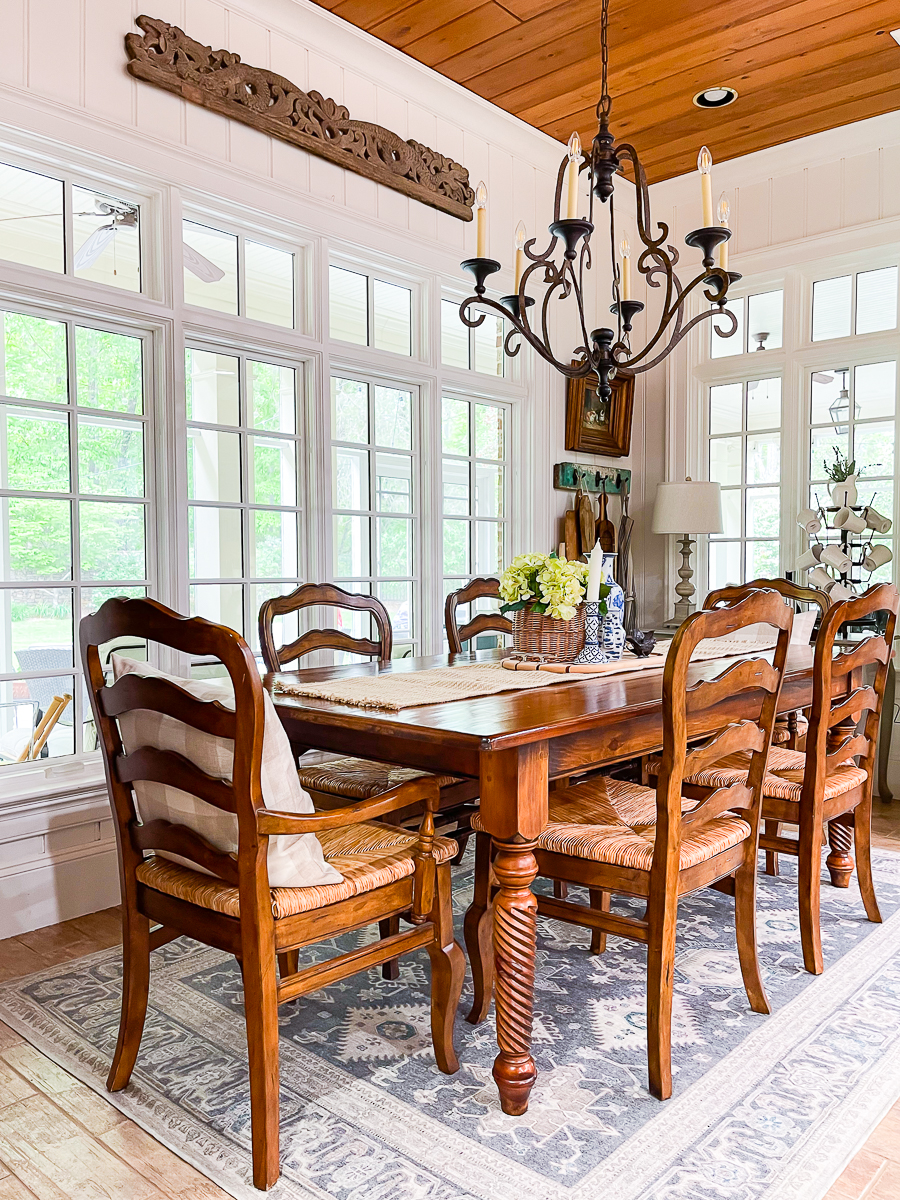 One of my favorite architectural salvage pieces that we own is this pediment that we found in Southport, NC many years ago while on vacation. It is from a ship.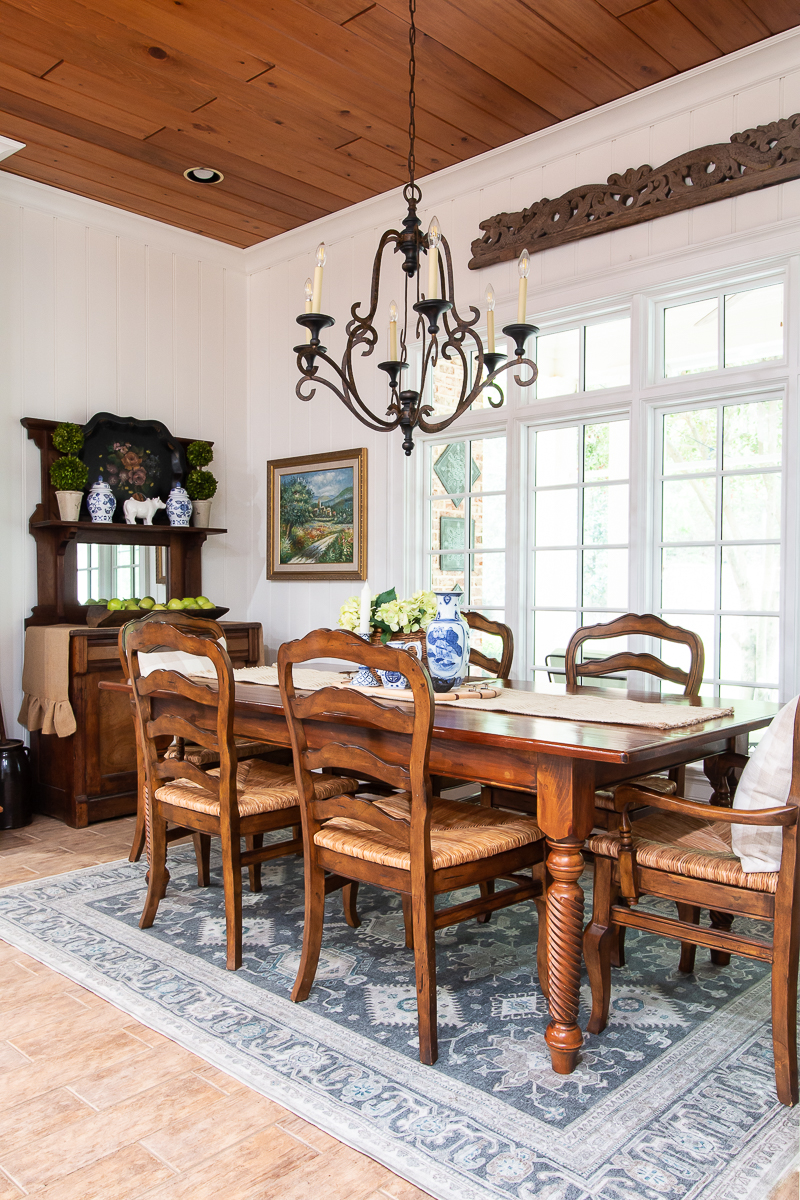 It's so beautiful and unique. We knew that we had to have it when we saw it all those years ago. It was under $200. It hung in this exact spot briefly until we had valances made for the windows. You can see recent updates to the breakfast room in this year's summer home tour. We removed the valances.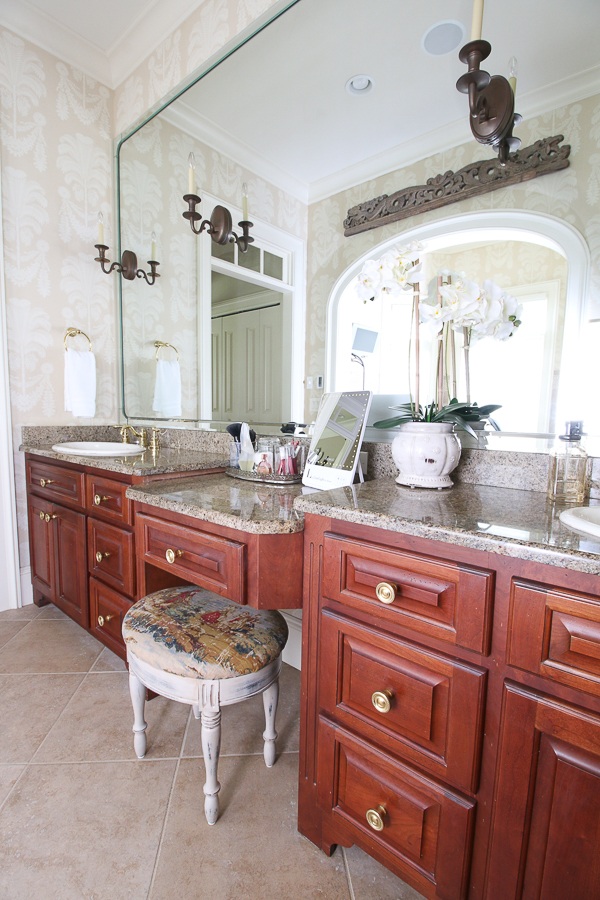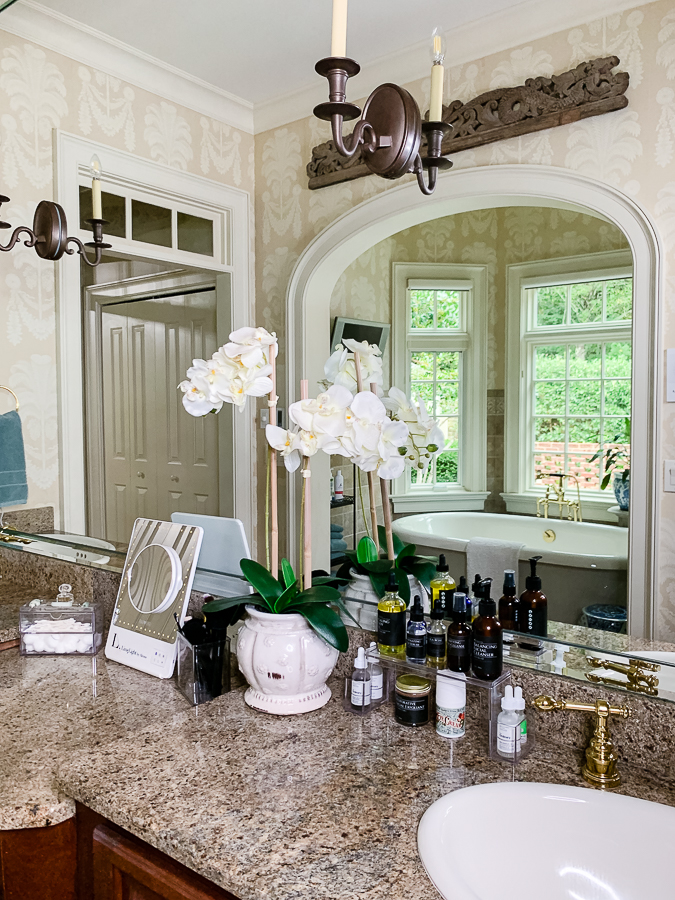 It was then moved to our master bathroom over the archway.
We recently moved it back to the breakfast room. It's perfect here against the white walls.
Etsy is a fabulous resource for antique architectural salvage pieces.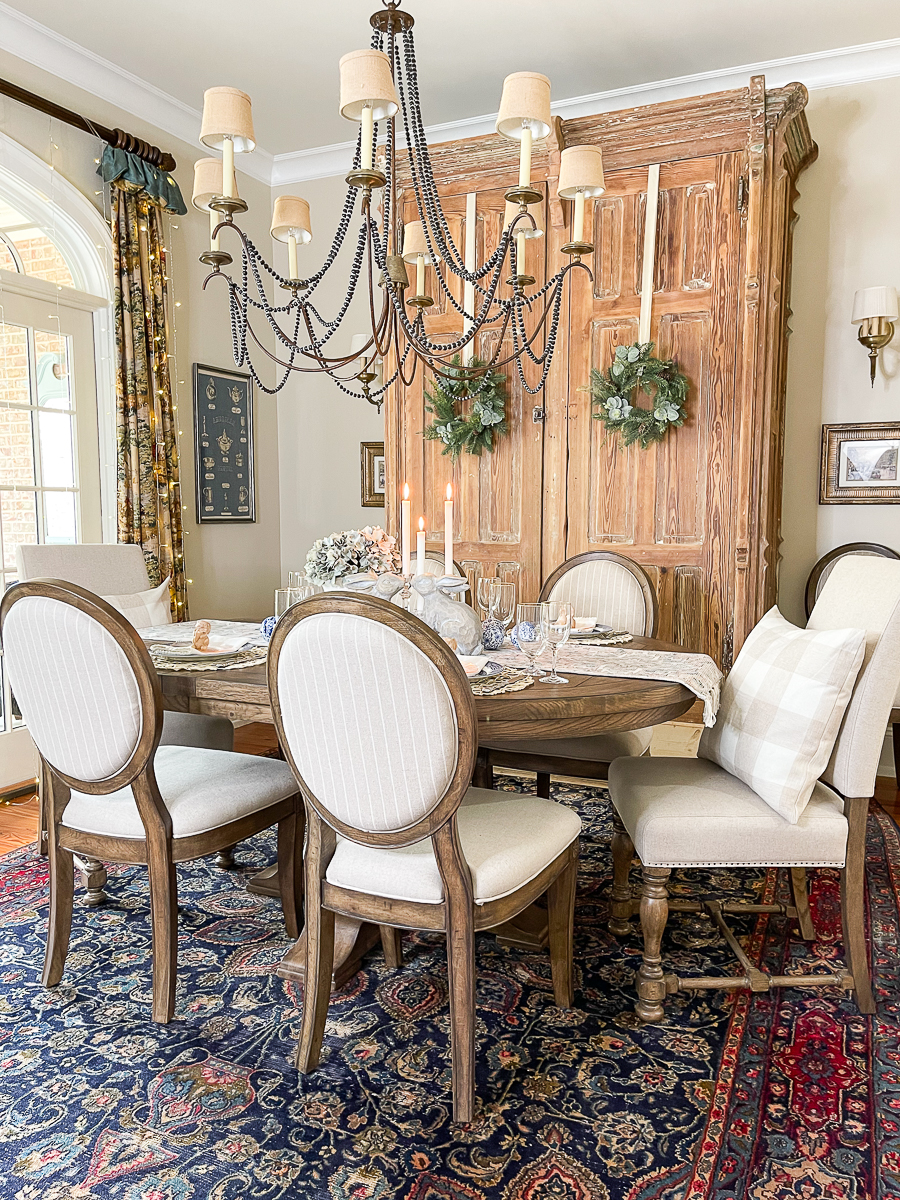 We had to have some repair work done to the antique armoire that is now in our dining room.
It was quite the undertaking to restore this massive piece.
Ashlyn did all of the stripping and sanding to return it to its glory.
We hired out the repair work by a master craftsman. He actually made molds to replace the missing centerpiece and more.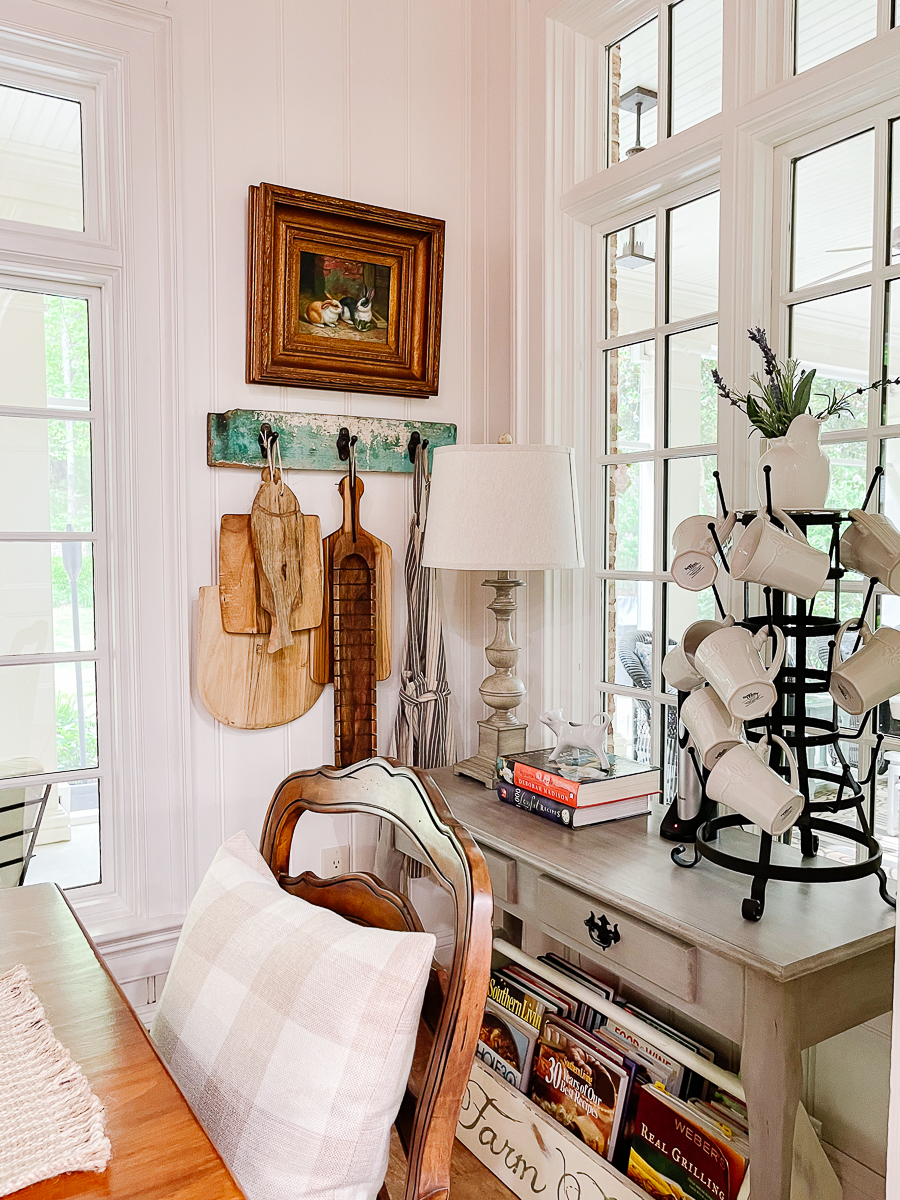 One bottom panel piece was missing so he removed it and replaced both.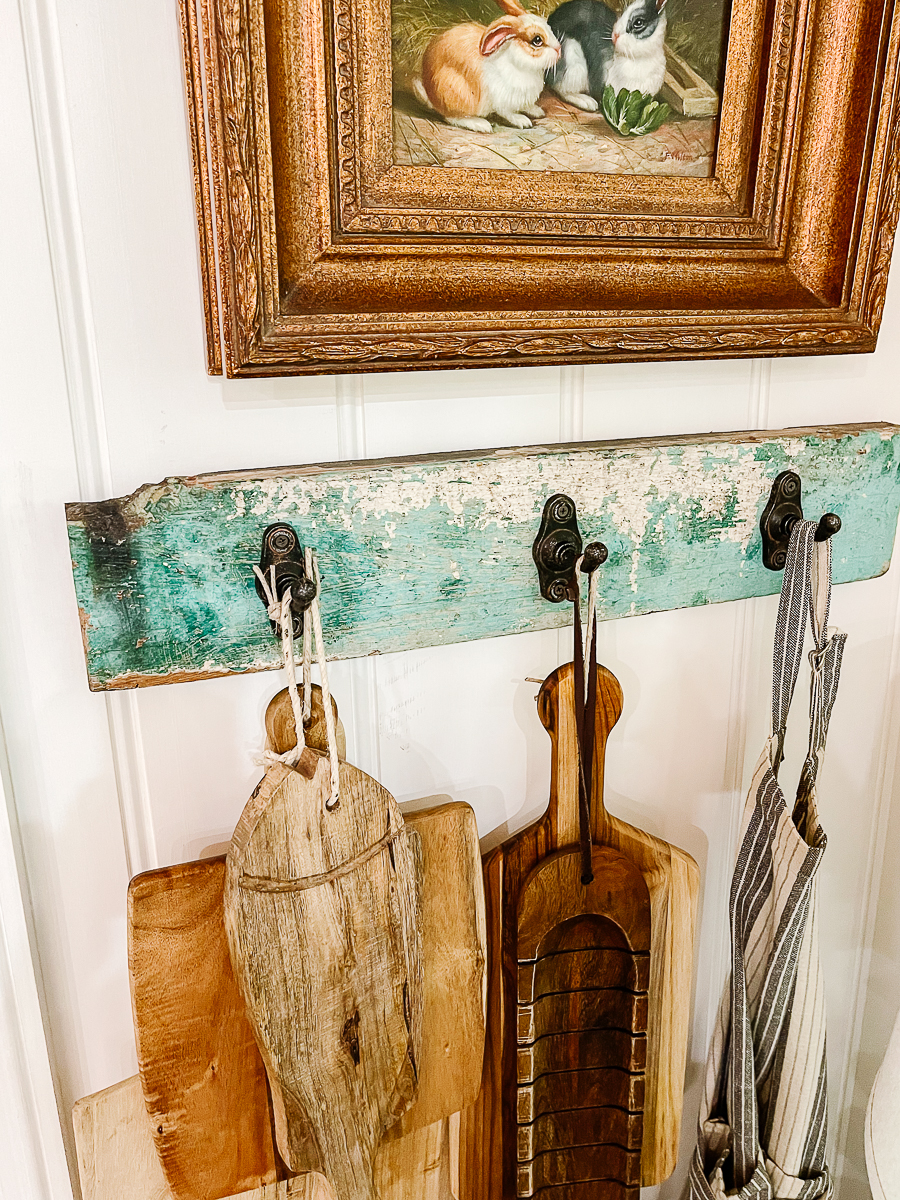 I immediately snatched up the removed piece. I knew that it would be a nice architectural salvage piece for something one day.
When I repainted the kitchen white, I knew that this was the perfect spot for it.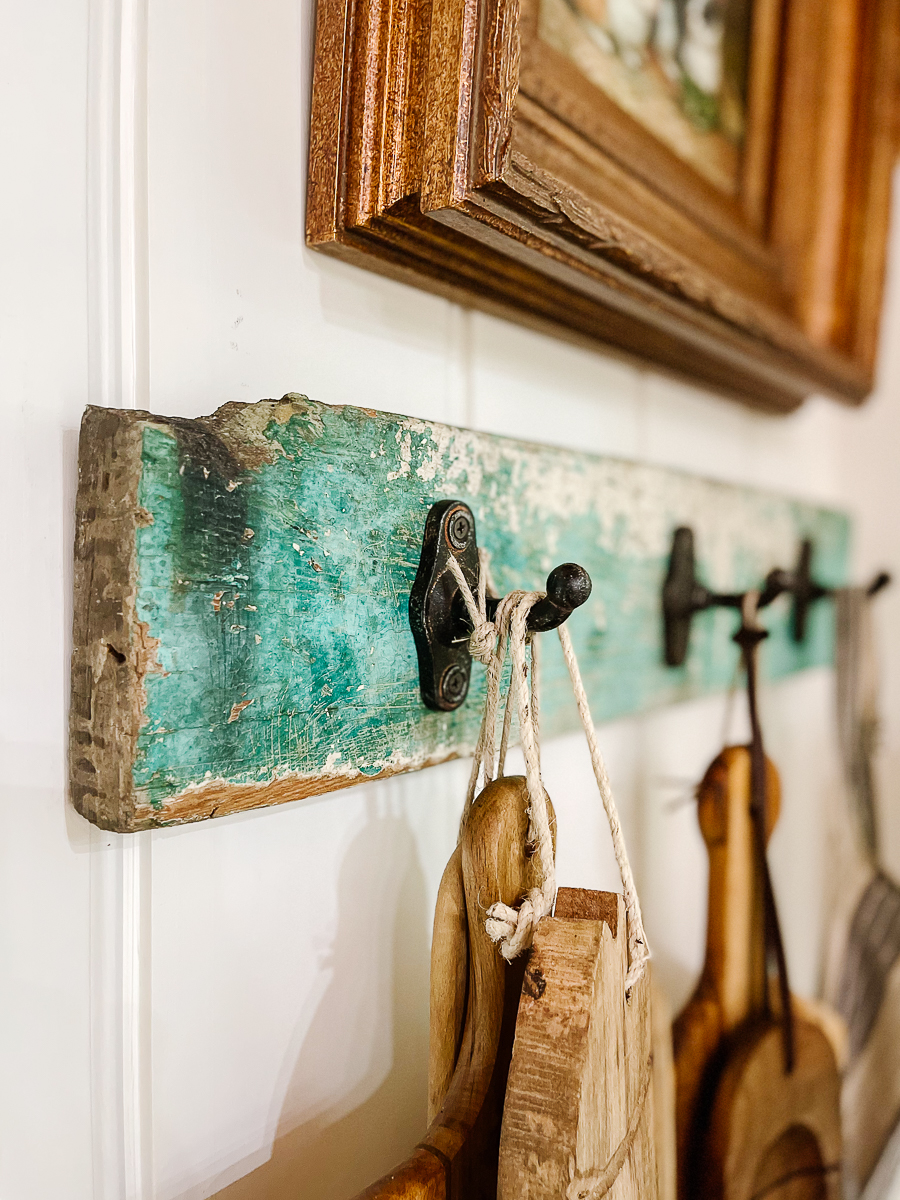 I lightly sanded it to smooth out any peeling paint then simply sealed it with a matte spray sealer.
I then picked up some hooks at Hobby Lobby.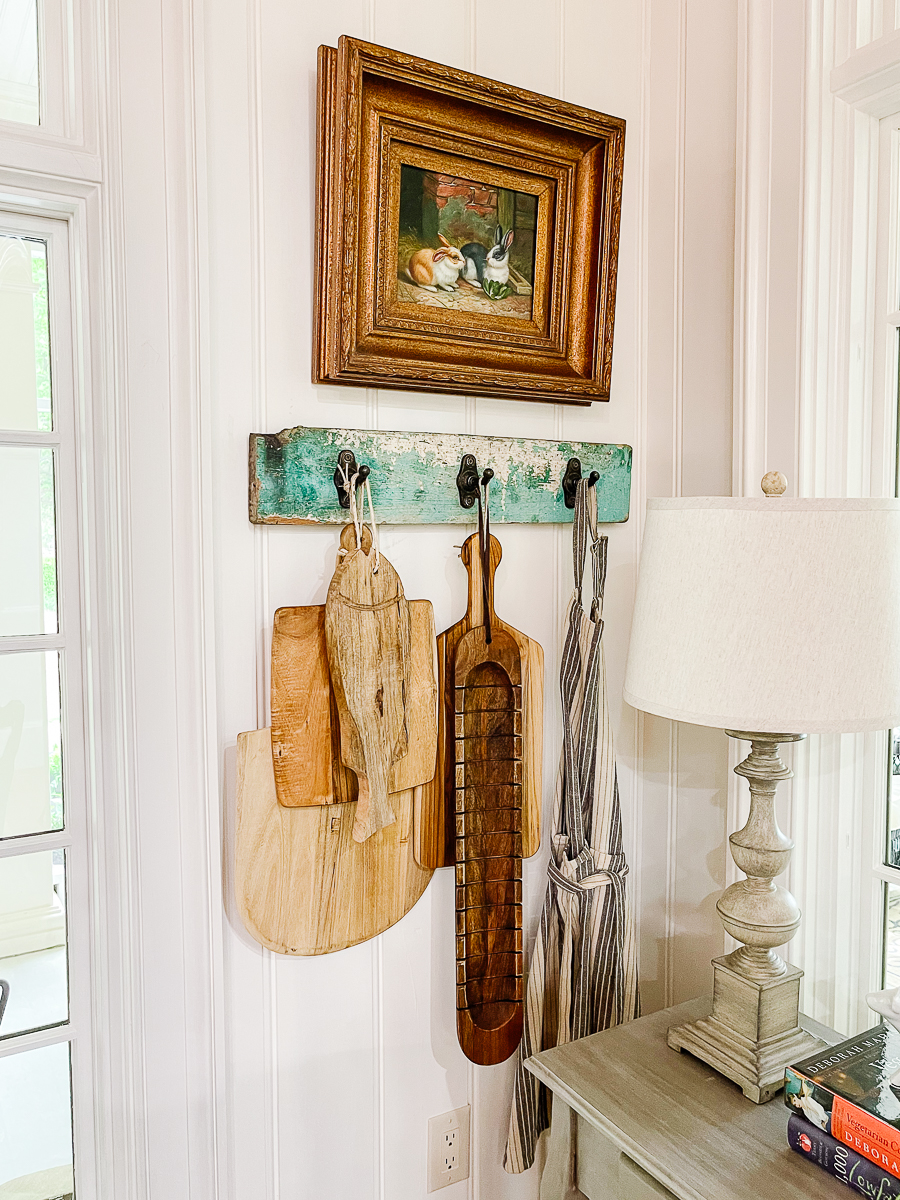 We added some saw hooks to the back for hanging. It's perfect for hanging my growing collection of wooden cutting boards. The pop of color really looks nice against the white-painted walls.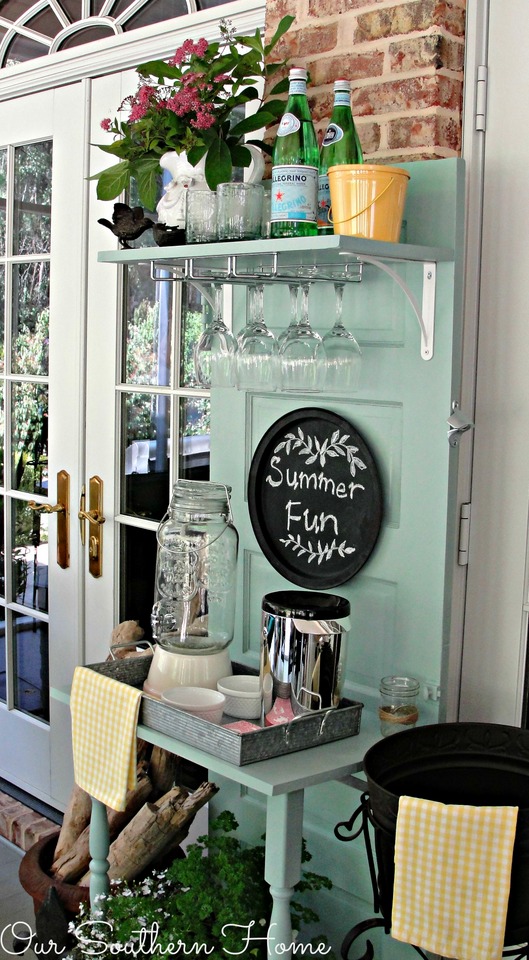 I purchased an old vintage door at a thrift store years ago, and we turned it into the beverage station for the screened porch. It's been one of my most featured projects on online sites like Country Living Magazine.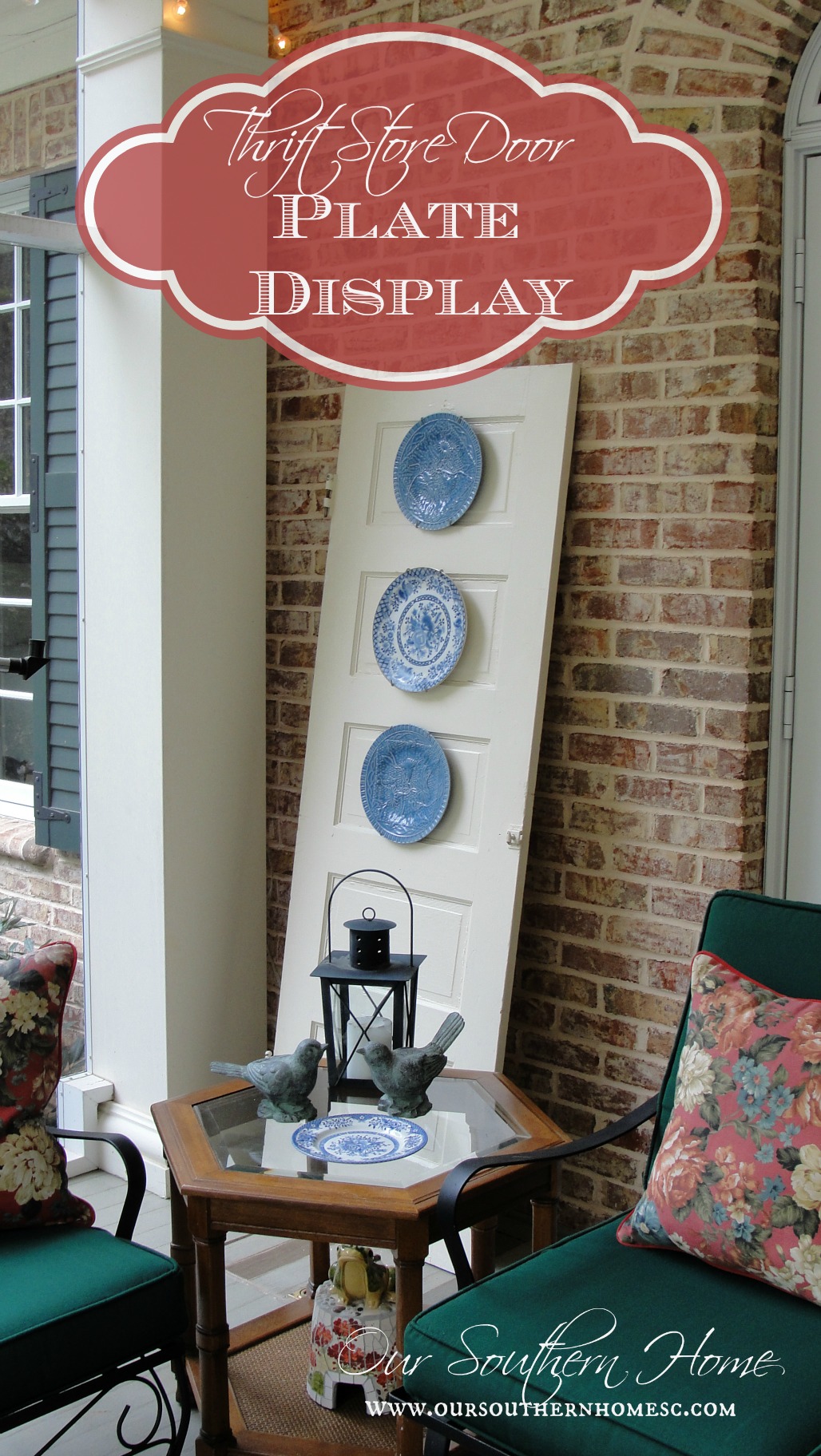 Before the door was a beverage station, it was on the screened porch used to display decorative plates for art in the corner.
I had also just purchased that thrift store side table for the porch. Here are the details of it painted. It actually just received its second paint color.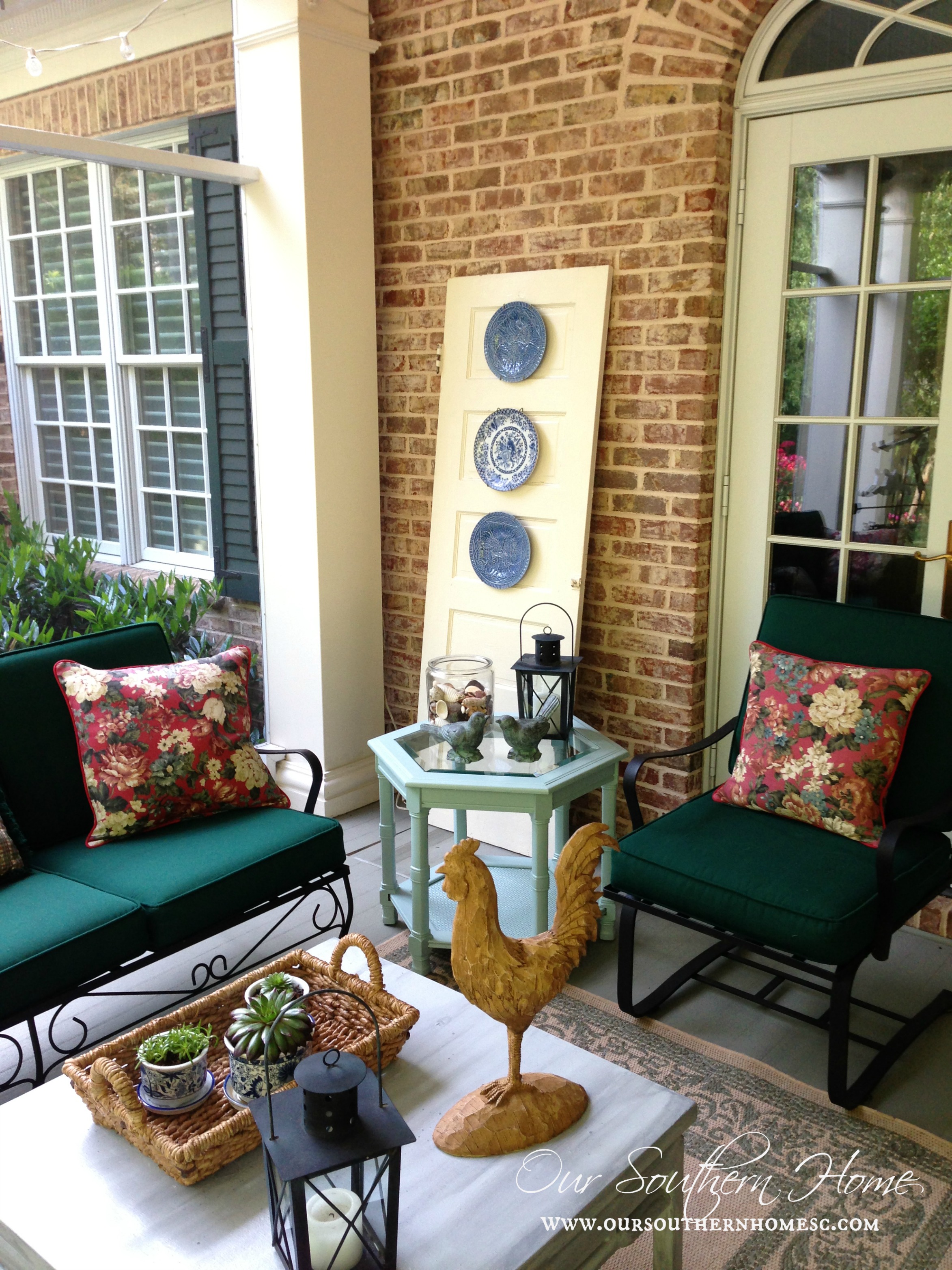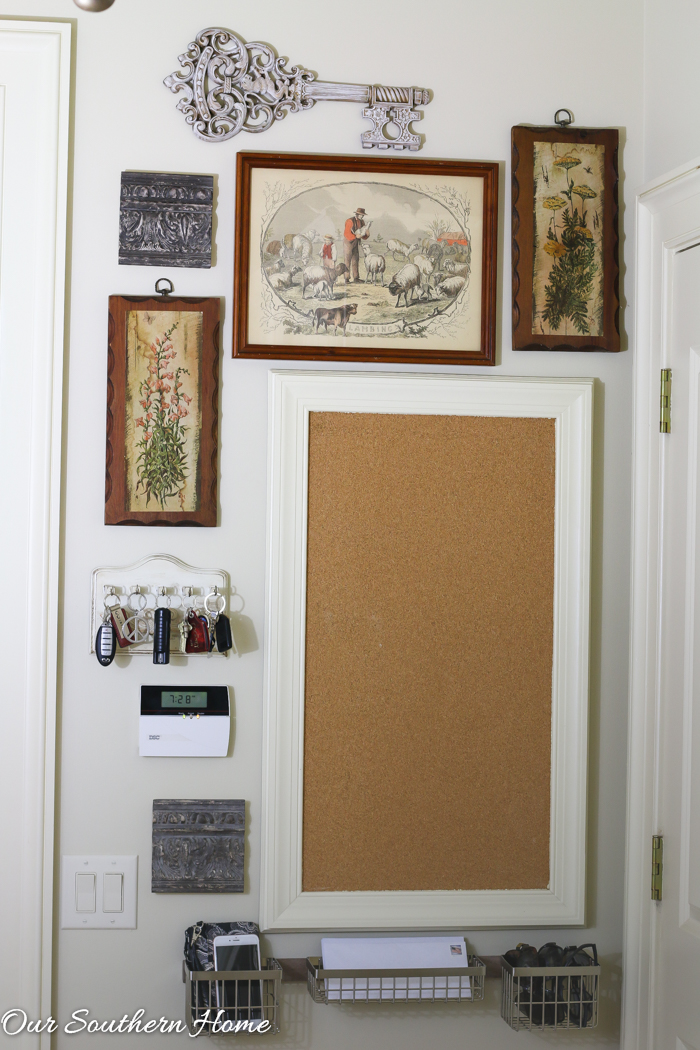 At a blogging conference that Ashlyn and I went to, we went to an Amy Howard painting class. We practiced on deocrative molding pieces. So keep in mind that you could easily give new molding an architectural salvage look for wall hangings with decorative paint treatments!
The mudroom wall still looks like this all these years later. I added those practice pieces to this gallery wall command center in our mudroom.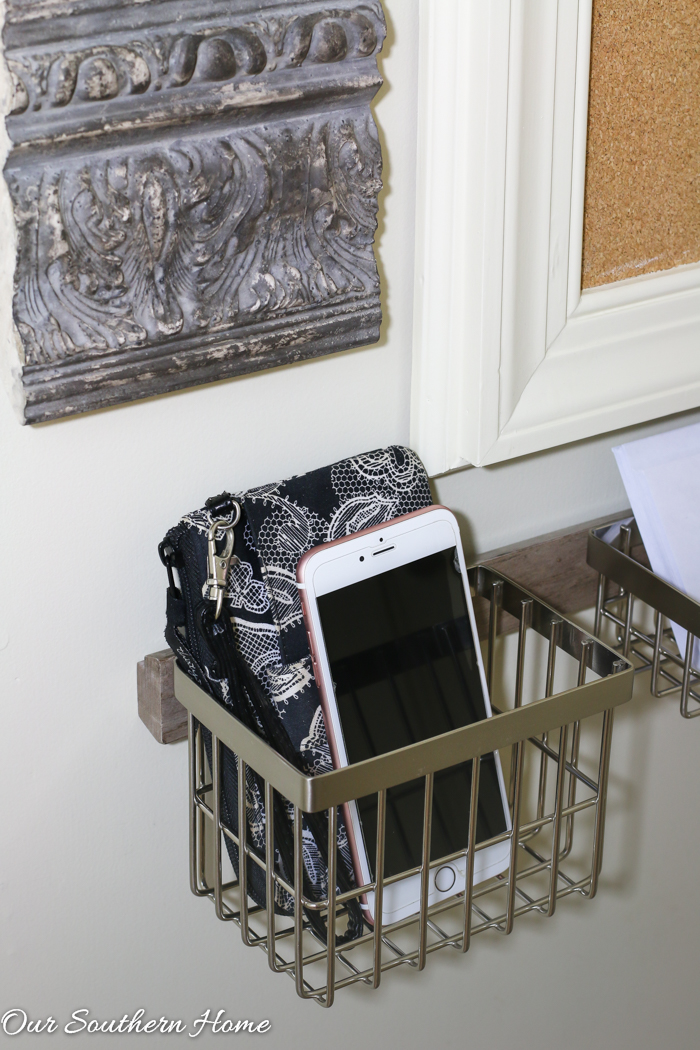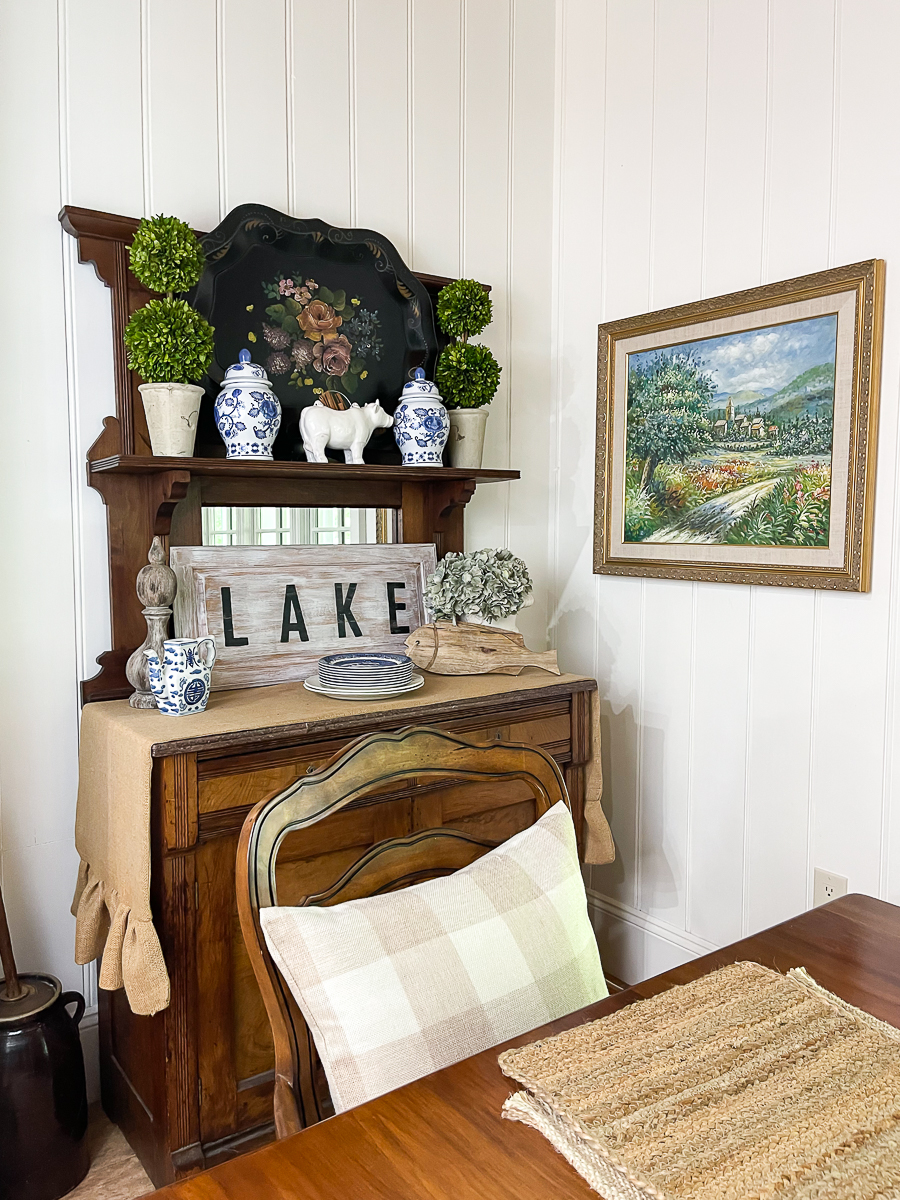 While this cabinet door is probably from the 80s or 90s, doors make great repurposing projects for signs. This LAKE sign was a recent makeover.
I hope you've been inspired to add some architectural salvage pieces to your decor whether it be an antique or made ot look old. It's a great way to add vintage charm.
Up next is lovely inspiration from Decor to Adore.
More Architectural Salvage Ideas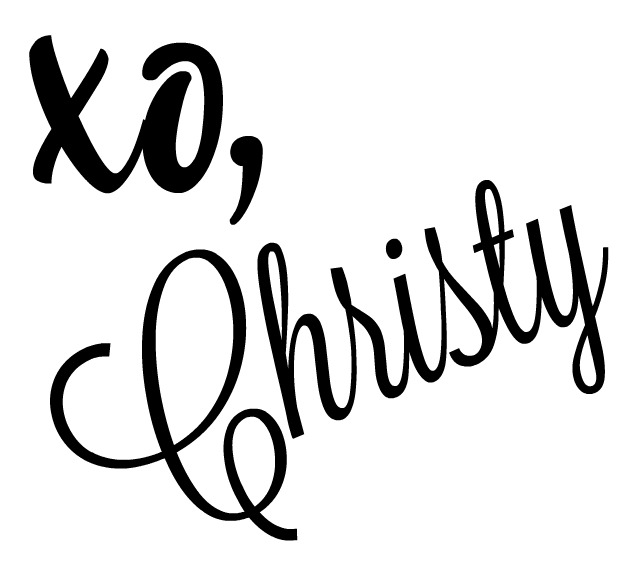 Buffer